Content creation has never been easier.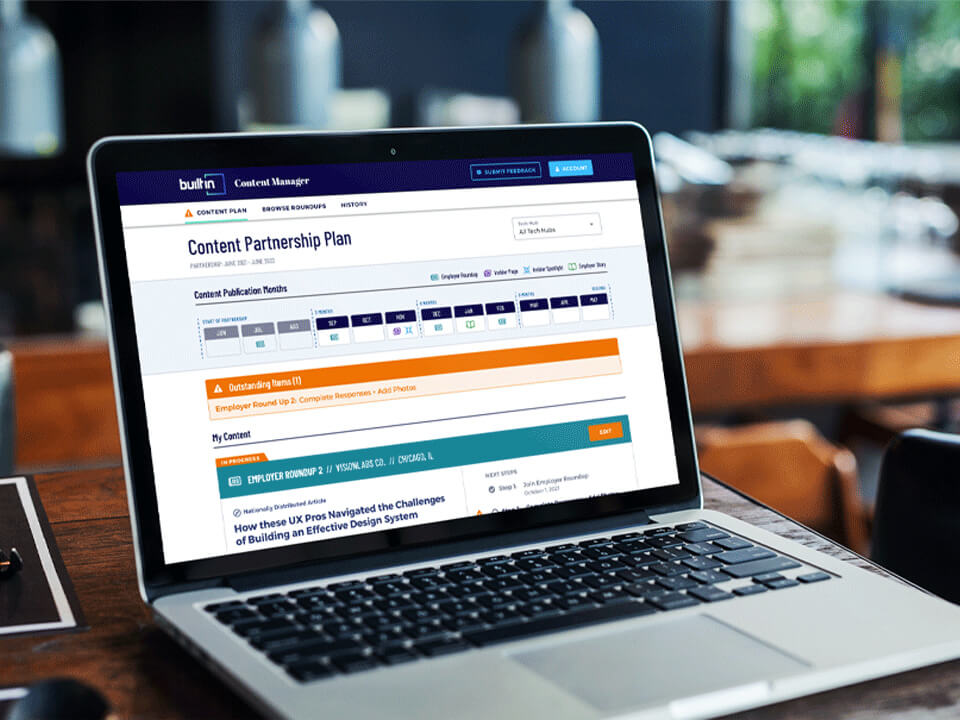 Built In has always created great content for customers to be a part of, but now the process is even easier. Get more control, save time and elevate your employer brand further with Content Manager.
A unique Employer Tool from Built In, Content Manager allows customers to:
Strategically Plan.
Browse content opportunities, view your entire Built In content calendar and schedule articles up to 6 months in advance so your employer branding strategy aligns with your long-term goals.
Quickly Execute.
Enroll in upcoming articles covering a variety of relevant and thought-provoking topics, helping you stay top of mind among tech audiences. 
Stay Organized.
Complete fulfillment tasks with both internal and external stakeholders from a single portal to save you time.
Content Manager is available for Built In customers with a content package. Want to learn more?
Contact your dedicated Built In account team for more details.