Evolve Your Technical Interviews to Hire More Engineers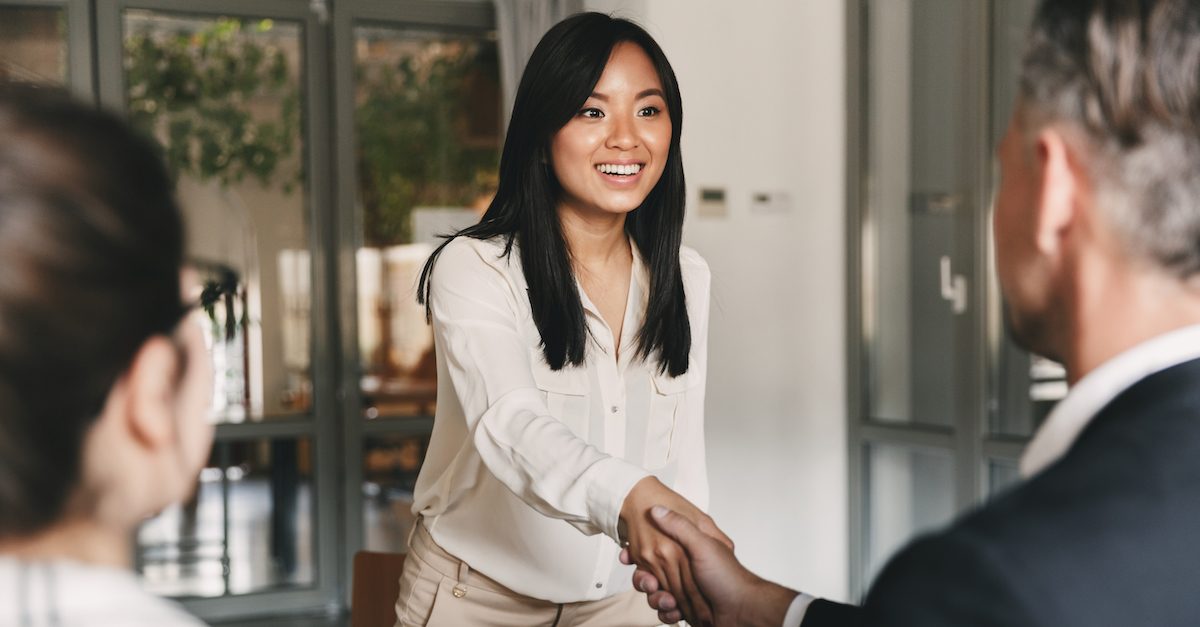 There is a talent shortage in tech and this idea has been especially true for engineers and other specialized technical talent for the last few years. Since candidates with highly technical skills are in such high demand, these professionals hold all the cards in the hiring process and employers must cater to their needs at generally every stage of recruitment and retention. And one thing engineers today don't need is a cumbersome and inefficient technical interview process. 
Technical interviews traditionally test candidates' skill sets and problem-solving abilities during different stages of the interview process, sometimes in real-time before a panel of interviewers. These interviews can include coding exercises, knowledge assessments or other elements that test a candidate's overall technical knowledge. 
However, these interviews are often time-consuming, multi-stage affairs and just over a third of developers say they're put off by irrelevant technical interview questions and exercises. With an 80 percent candidate application drop-off rate in tech, this means employers must make serious efforts to ensure their technical interviews maximize engagement and meet the expectations of technologists if they want to stand a chance at hiring.
In this article, we outline how you can evolve the technical interview process to achieve greater engagement and fill the specialized roles you need.
FREE EBOOK – ADVICE ON HIRING AND RETAINING SOFTWARE ENGINEERS. DOWNLOAD NOW.
Technical Interviews Must Evolve in a Remote-First World
With the adjustment to remote-first work, tech companies must align their interviews with a remote-first focus. So the pre-pandemic, in-person round-table technical discussions and whiteboard tests should be updated. 
Fortunately, there are many ways companies can optimize their technical interviews for today's remote candidates.
Tips to Optimize Technical Interviews
Utilize the Best Array of Assessment Tools
Your interview assessments should provide opportunities to assess candidates remotely. Your goal should be to meet the candidates where they are by providing assessments that work for them. The CodinGame and CodinPad 2022 Tech Hiring Survey shows that 78 percent of both candidates and recruiters think live coding interviews are the best option, while whiteboard tests are the worst interview option.
Developers agree that the following methods allow them to showcase their skills best:
However, only 62 percent of companies practice using these forms of assessments. There's a disconnect between the tests that tech talent appreciates and what employers ask them to perform; bridging this gap will likely increase application completion rates over time (if not immediately.)
It's also important for recruiters to bear in mind that it can be difficult for candidates to showcase who they are as people in remote interviews. During the interview stage, 30 percent of developers find it difficult to demonstrate their personalities and soft skills remotely. Recruiters should account for this and build questions, assignments and conversations that can assess soft skills and personality traits. Evolving interviews in this way will help candidates feel like they can truly showcase who they are and how they can contribute to a team's product and culture.
Review and Update Job Descriptions
To support the interview process, job descriptions also need to be reviewed and updated with transparency in mind. Just under 50 percent of tech candidates indicate that qualifications, such as proficiencies in using specific tools and languages and role responsibilities, are the primary elements of a job description. Including these elements early can encourage job applicants to apply for your positions. Once they get to the interview, you want to ensure that what's in the job description holds up.
Assigning a stakeholder to own this process and review each job's description and responsibilities is a great place to begin. The description and responsibilities should align with core competencies for the position and those competencies should be clearly outlined in the job description. From there, remote interview questions can be developed so they evaluate one competency at a time, which helps reduce false negatives. Be concise and clear in each competency evaluation to avoid ambiguity.
Focus on First Building Rapport
Candidates generally respond best when they feel at ease from the start of the interview. Make an effort to build rapport with candidates at the onset of the process to put them at ease. Set the stage with a tone of empathy, care and kindness while adhering to clear interview guidelines. Doing so can make it easier for candidates to showcase their talent and skills.
Coach and Train Interviewers
Build a dedicated team of technologist interviewers that can practice and quality-control their interview tactics over time. As you're building your team, coach and train members on removing biases, how to provide assistance to candidates when necessary and how to make observations rather than draw inaccurate conclusions.
Develop a Structure for Consistency
The more consistency you can build into the interview, the easier things will be for everyone. Create a unified language and a structured rubric to rank and describe candidate performance. Consider creating a drop-down menu around each competency evaluation so it limits the variables interviewers can introduce.
Be Transparent About Compensation
Recruiters and hiring managers must be comfortable discussing salary and benefits with candidates during interviews — tech candidates expect it. In a March 2022 survey of over 1,000 Built In users, 74 percent said compensation is the most important part of a job description. Pay is also a vital aspect of a role for 13 percent of developers, specifically.
Companies should be aware of national averages for tech roles, which we feature in our 2022 Tech Salary Expectations report. With this knowledge, companies should be transparent during the interview about their pay scales and the range for the position the individual is interviewing for.
Utilize Branding to Show Off the Interview Process
Let's look at an example of a company revamping its technical interview process for a post-pandemic, candidate-first world. 
During the pandemic, the Colorado-based ecommerce platform Ibotta got rid of intimidating on-the-spot whiteboard tests and split its interviews into two distinct parts: the technical interview and the cultural interview. The technical interview for the iOS engineering department is a take-home project that's provided days before the candidate's interview. At the formal interview, the candidate meets with three to six teammates who are walked through the project.
Part two of the interview process is dedicated to culture and features a Zoom panel of three team members. The company culture is explained to the candidate, who is assessed on how well they might fit in.
Candidates appreciate Ibotta's technical and cultural duality of the interview process, as well as the remote-first structure. Businesses can not only model their technical interview process after this example but use employer branding efforts to publicize their interview structure so candidates know exactly what to expect before they apply.
By modernizing technical interviews for the remote world — along with showcasing the interview process with branding — recruiters can significantly increase their chances of getting candidates through the full application cycle and securing more of the technical talent they need.